I initially signed up for 10 sessions with Matt after seeing him training in the gym with another of his clients. I felt that I had started to lose motivation and didn't feel I was achieving my goals – to get leaner and stronger. Through encouragement from Matt I have started to make steps towards achieving these goals and more, he has constantly pushed me beyond anything I have ever felt capable of…he seems to get the very best out of me, even at 6.40am!
I've since had 20 sessions, over 11 weeks, I've lost 11lbs, my body shape has started to change and I've gained a lot more confidence. Although I'm not at the end point (another 7ish to go), I am well on my way and am extremely grateful for the effort Matt has put into training me, despite my moaning. I am definitely leaner, and getting stronger all the time – I am on my way to pull ups!! I've found a new love of the gym, stepping up the frequency of my sessions to 5/6 a week and am trying new things, including outdoor bootcamp sessions. I never thought I would run at 18 on the treadmill – with an incline – but no matter how I feel Matt seems to have the confidence that I can achieve more and more every time.  He's extremely adaptable – changing sessions dependent on injuries – and I don't think I've done the same session twice with him.
He is very knowledgeable, enthusiastic, encouraging and more importantly he makes every session enjoyable (but hard).
Skinny Kirsty. x
Matt has been training me for over 12 months now. He has taken a holistic approach not only encouraging me to use exercise to increase fitness and reduce body fat but also offering dietary advice to ensure the best results with weight loss. I have lost in total 4 and a half stone and reduced my body fat by half under Matt's guidance.
Matt has worked with me to achieve my targets which were initially to loose weight and improve my fitness for motor cross. However he has also set me new challenges and since starting on my journey with Matt I have taken part in a 10km fell run and am also booked on a 17km fell run in September.
Matt leads by example, has a tremendous amount of enthusiasm and motivation and with mutual effort will get you where you want to be and help you achieve any target you set yourself.
After 20 months of mud, sweat and tears at FY Fitness Bootcamp I can't imagine life without it!
I have been attending regular private training sessions at ribby hall for the past 17months, and matts coaching skill and dedication have opened up a whole new attitude and approach for me to excercising in a gym.
After attending gyms on and off for some time with no proper direction and little real progress I decided to give Matts boot camp on Lytham Green a try, and now after three years of hard work, come rain or shine, I can honestly say that it has changed my life and attitude to exercise. Matt has taken that renewed enthusiasm and shown me how to focus my energy in the Ribby Hall gym as well as our outdoor boot camp sessions, to set, manage and exceed my fitness objectives.
Thanks Matt,
Xzoura mason
Matt has really helped me to reach my goals in our one-to-one sessions during the lead up to my wedding. All of the hard work was worth it when I tried on my wedding dress and felt amazing!
The training boosted my confidence as well as my fitness; Matt helped me to conquer my fear of the treadmill!!
Matt is a great motivator who keeps you on your toes – no two sessions are alike! And definitely no cheating allowed (believe me, I tried!).
The sessions are tough but I always feel fantastic when I leave, so much so that I've decided to keep training with Matt after my wedding.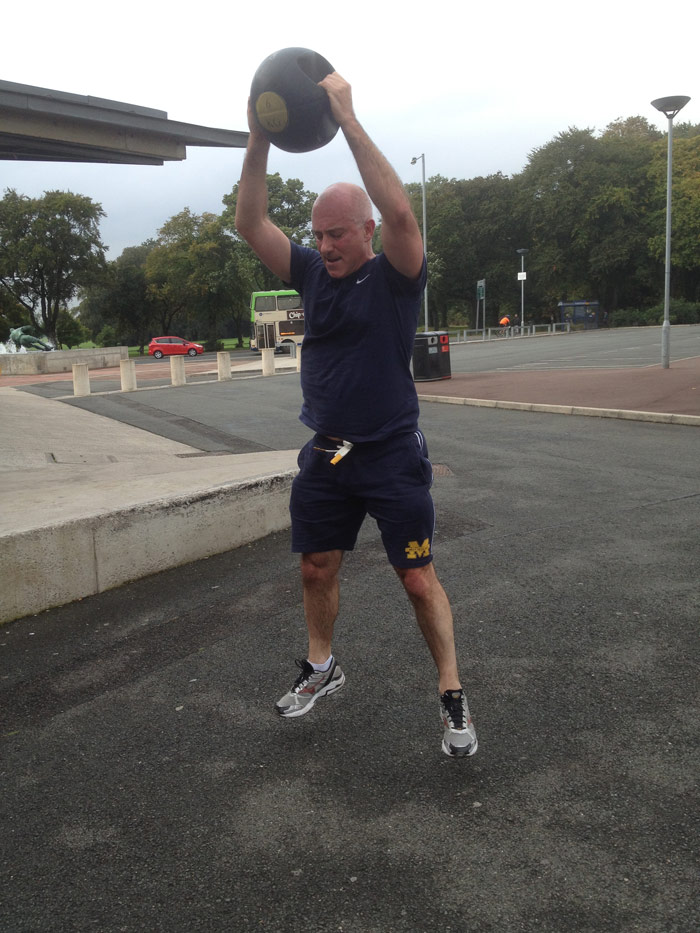 I've trained with Matt for almost two years now and whilst I like to think that I was already reasonably fit before, my fitness levels and body shape have improved enormously since.
I train with him once a week and every session is different, something I think is really hard to achieve and a tribute to his imagination and commitment to his clients. We do a mixture of strength and cardio and he pushes me to work a lot harder than I would work if I was training on my own but not beyond my limits – it's just my limits keep getting stretched.
Matt knows what he's doing and I have no hesitation in recommending him very highly.
I first approached Matt for personal training sessions when I was preparing to get married in March 2012 – I had 12 weeks to prepare for my big day and at the time, there were 2 things about my appearance that really bothered me… my teeth and my body shape. I had the budget for either a teeth whitening course or a course of personal training sessions… I'm so glad I chose the latter! Little did I know then that the choice I made last year, not only would help slim me down and tone up for my wedding day but was also instrumental to making a positive step change in my lifestyle and consequently my well-being.
At the first session, Matt took the time to understand my areas of concern, he then created a specific workout focusing in these areas and worked to improve on my general fitness level.
At each consequent session, he tailored the workouts, introducing new exercises each time to keep me motivated and stepped up repetitions and weights when appropriate.
He also gave me great tips on how to eat and drink healthily without starving myself or cutting treats out completely.
His training style was so supportive and encouraging, which was perfect for me as I can't stand being shouted at! During the last weeks in the run up to the wedding, these sessions with Matt not only helped me toward achieving my fitness goals but also gave me sanctuary from a hectic schedule. The results were fantastic, I lost 9lbs in weight, 3% body fat and best of all, I felt fantastic and confident on my wedding day.
Since the wedding, I have continued the sessions with Matt. As a sufferer of low moods and severe migraines, I can lose focus and feel like my life is not within my control. I have benefited from Matt's extensive knowledge of personal training and the physical and mental benefits that regular exercise and a healthy diet gives. His individually tailored sessions have helped me refocus my mind, help control the migraines and consequently, life and it's often difficult times have been that little bit easier to deal with. I cannot recommend Matt enough. Thanks Matt.
I just could not loose the weight, I thought I trained hard and regular but was not getting the results for the effort I was putting in! Often people said your the fittest big lad I've met!!! So I sought professional help… Fylde Fitness was recommended , Matthew wilkinson became my PT and put me through a fitness schedule that reaped serious results immediately and a brilliant shape within a year ! Mat helped with diet, nutrition, sports therapy and extreme physical fitness, which provides a serious mental fitness aswell. He set a solid foundation and measured my progress every step of the way, nothing was missed out, bmi, recovery rates, sprint speeds, rowing times, distance trials e.t.c mix in some boot camp aswell.
Hey presto… Fat loss complete, core strength achieved, client smiling…. Priceless!!!!
I would recommend Fylde Fitness and PT Matt Wilkinson to everybody!!!
I have been training under the guidance of Matt at FY Fitness for over 3 years now.
Since beginning my training with Matt I have gone on to complete numerous trail runs, Marathons, Ultra marathons, Triathlons and Cycling Sportives. Currently I am in training for an Ironman competition in September 2014. Matt's PT knowledge has been fundamental in getting me to the desired fitness levels to allow me to complete the above mentioned events.
Attending the FY Fitness boot camps has been a fantastic way for me to lose weight, get in shape and to work on overall body strength, core and endurance. Matt's Boot Camp sessions are always varied and good fun with a great group of people. It's true that it's up to the individual to push themselves during classes, but with Matt's motivation and personal fitness levels you always push yourself that little bit extra meaning that every session is extremely beneficial and rewarding! It's great to work with a personal trainer that leads by example and practices what they preach.
Cheers Matt, I'm looking forward to many more years of training and endurance events.
Aodhan
Since engaging Matt as a personal trainer I have become more fit than I have ever been. As I have got fitter the training has become more and more challenging and immensely rewarding. The sessions are innovative, exciting and always different.  I know have more energy and enthusiasm in my home and my work life and look forward to each workout.
I would have no hesitation in recommending Matt to anyone.